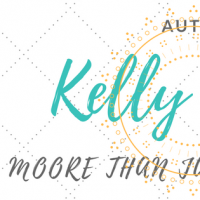 Kelly Moore
Action & Adventure, Romance
Kelly Moore was raised in Mt. Dora, Florida, a true southern girl with a sarcastic wit. Gypsy traveling nurse by day and romantic author by night. Loves all things romantic with a little spice and humor. Loves two characters who over comes their pasts to fall in love and have a happy ending. Wife, mother, grandmother and dog lover. Travels the US in a fifth wheel making memories and making friends.
Recommended Featured Books
"We are shaped by our thoughts; we become what we think. When the mind is pure, joy follows like a shadow that never leaves."